The
big move
is this weekend! I've been moving smaller things in my car the last two weeks and it's quite overwhelming to figure out how to fit my things into a house that's already filled. Many, many things are being donated.
I've always loved visiting yard sales and thrift shops but there truly isn't any room in this house for bringing treasures home.
This brought me to the conclusion that, in order to continue finding joy in thrifting, I'm going to have to share the wealth, so to speak.
Announcing my brand new
Etsy
vintage and handmade store!

This morning I listed this cute little honey jar: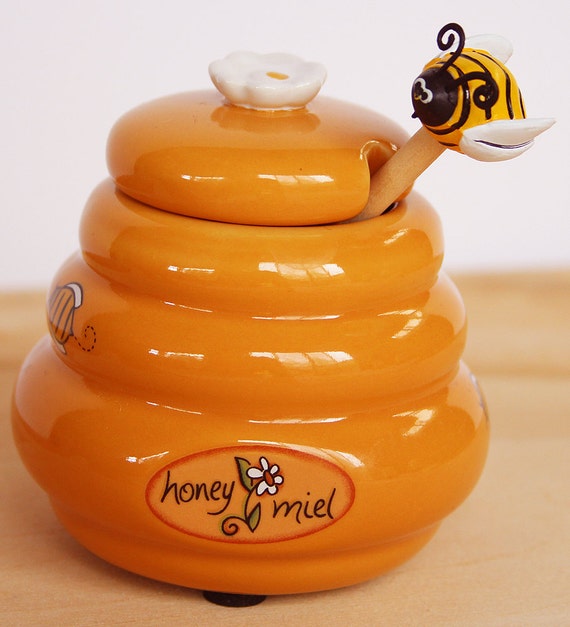 I'll be adding more items as I continue sorting through my things and thrifting for more as soon as everything settles down.