We've wanted to have the sliding door replaced for years.
It's an old aluminum door that has been scratched to bits by the previous homeowner's dogs.
It's drafty and lets lots of cold air into the house.
And it's ugly.
So...
Here's what we started with this morning. (Well, almost. The installers had already removed the trim and put down their drop cloths.)
Inside:
Outside:
Did you see that little face in the bottom right corner?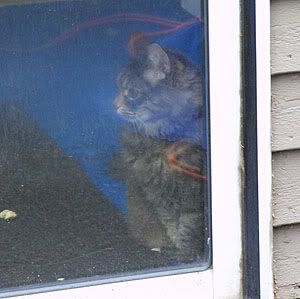 I'm very excited, but I think they're going to be working out there in the dark soon.
Come back tomorrow for the "after".